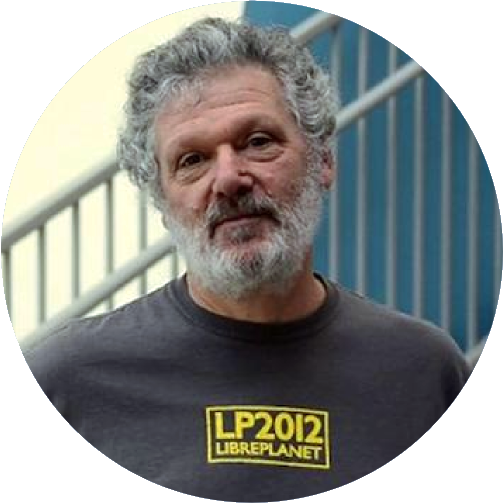 Walter Bender is technologist and researcher who works in the field of electronic publishing, media and technology for learning.
From 2000 through 2006, Bender was executive director of The Media Lab.
In 2006, Bender took leave of absence from the Media Lab to help launch One Laptop per Child (OLPC) where he was the organization's President for Software and Content. In this role, Bender oversaw the design and development of the Sugar graphical interface for the XO-1 Children's Machine computer from 2006 to 2008. In 2008, Bender founded Sugar Labs — a non-profit organization that supports the continued development of Sugar.
An expert in computers and learning and strongly influenced by constructionism, Bender is the lead developer of both Turtle Blocks and Music Blocks, Logo-inspired programming languages for children. Bender is an advocate for the use of Free Software for learning projects and works with like-minded educators and engineers around the world.
Classes taught by Mr. Walter
Interested in taking classes with Walter Bender? Check out some of his current classes below.