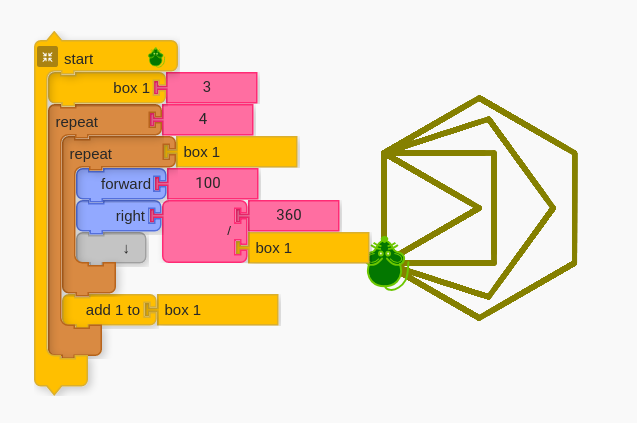 Raley Beggs, M.M. New England Conservatory and Doctoral Candidate at Florida State University, attended one of our "What is Music+Code?" classes for teachers a few weeks ago. Afterward, he had the following to say about the experience:
I took MAP "Music + Code Intro" class as a veteran classical music performer, educator, and scholar with absolutely no experience with coding and no expectations. The course introduced me to their groundbreaking program "Music Blocks", teaching the intricacies of coding and music concurrently. "Music Blocks" has identified and addressed a 21st century reality: coding is a remarkably valuable skillset that we interact with for hours at a time in our daily life, whether we know it or not. More impressive is that "Music Blocks" has revealed immense similarities between coding and the creative arts; particularly music composition.
Having such extensive experience with the music world and its cognitive demands, I was amazed how clear and concise "Music Blocks" explained the concept of rhythm and formal organization in music. Many students have such difficulties organizing concepts of vertical relationships (harmony) and horizontal relationships (rhythm) in their music training. Both were addressed in "Music Blocks". Time is perhaps the most important dimension to understand in music, and "Music Blocks" makes it simple by allowing students to experiment with values, fractions, durations, repetitions, and so much more. It was a simple and refreshing new way for me to understand music that I had never considered.
Pattern recognition and experimentation are skills developed and rewarded with music training. What I didn't know is that the very same skills apply to coding. I have never seen code, much less created it, and by the end of my hour session in "Music + Code Intro" I found myself excited to try new combinations and patterns in my own project! I will never see coding the same after realizing how similar it is to music composition.
I enjoyed this course so much that I plan to implement its lessons to my own teaching and performing, as well as recommending my own students to give it a try! My time with "Music Blocks" has changed my understanding towards coding and my own professional understanding of music education.
One more chance to learn!
We are very proud to be sharing a tool that teachers may use for their own exploration of music as well as to help explain the basic concepts in music.
This Wednesday, we are having another event for teachers to learn "What is Music+Code"? Register now at https://online.mapflc.com/events/what-is-musiccode-an-intro-class-for-teachers/